Back to Main Page
For more on Dana M. Haggard, see the Dana M. Haggard Music Wiki
A country singer & songwriter Dana M. Haggard first start
out playing guitar at age of 14 during in her freshman year in high school. By the time age of 19, she started playing gigs at a coffee house for guitar recital and also singing at her parents old church in year 2007.  By this time age of 27, Dana M. Haggard going to have an upcoming Country Christmas Album this fall 2014.
On April 24, 2014, Dana M. Haggard's single of Joyful Season Instrumental released on iTunes for her fans to sing-a-along once they know her song. Later this year Dana M. Haggard will start going on tour for Joyful Season Album.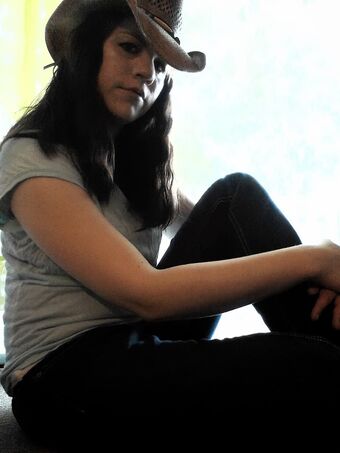 Since Dana M. Haggard working on her Country Christmas Album, she will continue writing more original songs for The Other Haggard Album next year. Although Dana M. Haggard wrote a single "Look Over Me" about how her grandmother likes butterfly when she's pass away in summer 2010. Dana M. Haggard sure glad that her grandma loves to hear her sings and play it in the country song.
Ad blocker interference detected!
Wikia is a free-to-use site that makes money from advertising. We have a modified experience for viewers using ad blockers

Wikia is not accessible if you've made further modifications. Remove the custom ad blocker rule(s) and the page will load as expected.