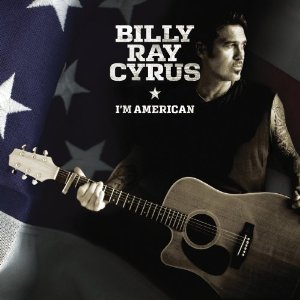 "I'm American" is the title of the twelfth studio album released by Billy Ray Cyrus.
It was released on June 28th, 2011.
"Runway Lights"
"We Fought Hard"
"Keep The Light On"
"Stripes And Stars"
"I'm American"
"Old Army Hat"
"Nineteen"
"Some Gave All"
Ad blocker interference detected!
Wikia is a free-to-use site that makes money from advertising. We have a modified experience for viewers using ad blockers

Wikia is not accessible if you've made further modifications. Remove the custom ad blocker rule(s) and the page will load as expected.