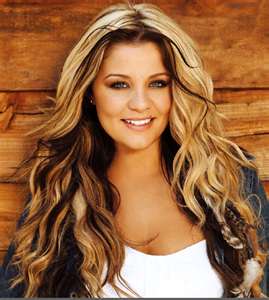 Back to
Main Page
The runner-up on the 2011 season of Fox's American Idol, Lauren Alaina is a Southern singer with a bent toward contemporary country-pop. Born in 1994 in Rossville, Georgia, Alaina was a cheerleader at her high school and grew up listening to country music. Prior to American Idol, she performed around Georgia and won the WinniSTAR youth talent contest in 2009. She competed in the finals of the tenth season of American Idol against ultimate winner Scotty McCreery -- also a young country singer -- and eventually earned the silver medal. After wrapping Idol, Alaina released the single "Like My Mother Does," which sold over 200,000 copies during its first two months of release and helped earn her a contract with Mercury Nashville.
Her debut studio album, Wildflower was released on October 11, 2011. Lauren released "Georgia Peaches" as her second single. thumb|300px|right|Lauren Alaina - Like My Mother Does
Ad blocker interference detected!
Wikia is a free-to-use site that makes money from advertising. We have a modified experience for viewers using ad blockers

Wikia is not accessible if you've made further modifications. Remove the custom ad blocker rule(s) and the page will load as expected.